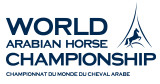 Dear participant, we are pleased to welcome you to the booking platform of the World Arabian Horse Championship 2022.
On this platform you can register your horses for the competition, book one or more boxes, VIP tables or simply buy your tickets for the competition.
The deadline for registration of horses is 4th of October 2022.
At the end of your order you will receive a corresponding proforma invoice. The final invoice will be sent to you at the end of the event, i.e. at the beginning of December 2022.
We are at your disposal for any question, do not hesitate to contact the competition team via this address.
In order to rent your VIP parking places or truck parking, we will refer you to the VIPARIS platform, owner of the Exhibition Park.
Please note: no truck will be able to access the competition site without a pass purchased in advance through THIS LINK
_________________________
You participate as a :